Torrey Trust is my guest blogger. Her topic– personal learning networks, also known as PLNs. Here is a way for people to turn their interest in lifelong, independent learning AND social connections into a way of life. Here's what Torrey has to say about PLNs:
In 1968, Licklider & Taylor predicted that computers would be used as communication devices where individuals would connect and converse with others around the world to discuss a shared topic of interest.
It took 40 years, but with the invention of the Internet and social media tools, Licklider & Taylor's predication has come true. Educators today are pursuing professional development by building their very own Professional (or Personal) Learning Networks (PLNs). PLNs connect them with a global network of contacts and resources.
What is a PLN?
A PLN is "a system of interpersonal connections and resources that support informal learning" (Trust, 2012). There are two main types of tools for building a Professional Learning Network: information aggregation and social media connection.
Information Aggregation
The information aggregation tools are used to collect and organize information from various resources (websites, podcasts, blogs). These tools are useful for staying up-to-date on recent news, best practices, and theories in the field of Education.
RSS (really simple syndication) readers and social bookmarking are two popular information aggregation tools. RSS readers (i.e., Google Reader) collect information from various websites in one area. RSS readers allow educators to rapidly skim through hundreds of blog posts and articles to find the most relevant information to their practice. Social bookmarking tools (i.e., Diigo, Delicious) allow educators to highlight, tag, and organize relevant webpages. Educators can join different groups on Diigo to receive weekly digest e-mails of the latest shared bookmarks from members in their group. As a member of the Classroom 2.0 Diigo group, I receive a weekly e-mail with links to all of the education technology resources the members have shared with the group.
Social Media Connection
Social media connection tools provide a space for educators to connect with a global audience. In addition to the popular social media tools (Facebook, Edmodo, Twitter), there are also interest-based groups, including Ning and Google/Yahoo! Groups. Interest-based groups can be websites, discussion forums, social networking sites or any online place where educators can connect with other individuals around a shared interest.
Edmodo and Ning are gaining popularity with educators. Edmodo has over 6.5 million members (students and teachers). It provides an online environment where teachers can create class groups, design a profile page, and join subject communities. Ning is a fully functional social networking site. Classroom 2.0 (68,000 members) and The Educator's PLN (12,000 members) are built on the Ning platform. These sites allow educators to create profile pages, join groups, chat instantly with other members, add colleagues as friends, write blog posts, and participate in discussion forums. Both Edmodo and the Ning sites have smaller interest-based community groups (i.e., Elementary School 2.0) so educators can find like-minded individuals to converse and collaborate with.
LinkedIn is another social media connection tool that connects colleagues and allows them to join interest-based and professional development groups to grow their networks. Educators reach out to their contacts and groups on LinkedIn to get professional advice and support.
Why PLNs?
Professional Learning Networks help people learn from each other in a self-directed and communal way. Educators typically use PLN tools to ask for help, feedback, and ideas. A teacher recently posted a query about blogging websites for students on the Language Arts community in Edmodo and received 12 responses in less than 24 hours. These responses included links to recommended blogging websites, ideas for blogging with students, and tips for organizing student blogs. ASTD's new Yammer web site enables the exact same thing for instructional designers in companies and government agencies.
PLNs are much more flexible, personalized, and real-time than conventional, place-based in-service education. Educators access their PLNs on their own time from their homes, a local coffee shop, or at work during breaks. They choose which sites to join, with whome to connect, and in which discussions to participate. If a teacher needs help with using technology as a learning tool, he can read FreeTech4Teachers, follow the hashtag #edtech (see screenshot below) on Twitter, and join the Computer Technology group on Edmodo. If an instructional designer is contemplating a mobile solution, she can become active with the elearning guild or follow #mlearncon. Instead of waiting for a scheduled workshop, educators can seek help using their PLNs and enjoy immediate responses that pool the collective knowledge of network members.
PLNs and Students
Many students are participating in PLNs to learn skills that are not taught in their schools (computer programming, photography/videography, graphic design, foreign languages). These students are learning by participating in discussion forums, sharing their work and receiving feedback, and participating in collective knowledge building opportunities by adding their own snippets of code to a larger project or sharing hacks for a video game.
If you are interested in helping your students build PLN, first start by building your own and then help your students find and pursue their interests. The experience of the PLN can be overwhelming for students, so start small (1-2 tools), set a goal (learn about one topic a week), and set a time limit (20 minutes weekly).
Here is a PLN kit to jumpstart your PLN:
Information Aggregation
Social Media Connections
Licklider, J.C.R., & Taylor, R.W. (1968). The computer as communication device. Science and Technology.
Trust, T. (2012). Professional Learning Networks Designed for Teacher Learning. Journal of Digital Learning in Teacher Education, 28(4), 133-138.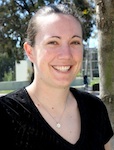 Torrey Trust has a M.A. in Educational Technology from San Diego State University. She is currently pursuing a Ph.D. in Education (Teaching & Learning) at the University of California, Santa Barbara. Her research focuses on the use of professional learning networks to improve teachers' confidence in using technology as a learning tool. Trust is the founder of the K-12 Tech Tools wiki and author of the EdTech How-To blog.