Many colleagues have asked what I think will emerge in workplace learning in 2015. Some put it this way, "Have you read anything worthwhile that summarizes trends for 2015?" Or this, often this, "I should be assessing my learning organization as we move into a new year. It's an opportunity. Got a bumper sticker on trends, 2015?"
I don't have that bumper sticker. What I do have is enthusiasm about reflecting on emergent directions in workplace learning. I've been reviewing what others (such as Malamed, Deloitte/Bersin, and Taylor) have to say on this matter.
Here is where I think workplace learning will trend in 2015. I'm consciously using the verb, to trend, not the noun, trend. I think we're trending, we are moving towards, making tracks, inclining in particular directions.
Few learning organizations are executing at the peak of these trends. Not yet. But soon.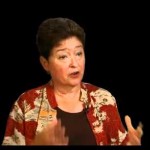 Is that all there is? Just six? Of course not. I edited harshly. I could go on. I stifled myself.
I considered pointing to more aggressive efforts to use data, big and otherwise, to enlighten decisions about programs and services. I also thought about highlighting technology, especially video, all to enable on demand learning and support. Data, technology and systems have been trending for years, for decades, in fact.
My focus here has been on what distinguishes 2015 to me. Weigh in, please. I hope you will.